Article Summary:
The Puget Sound Regional Council (PSRC) recently published preliminary findings of an air capacity study that shows what Port leadership and the traveling public have known for a while — the region is rapidly approaching a crisis.
Seattle-Tacoma  International Airport (SEA) has one of the smallest footprints of any major airport in the nation and is approaching maximum capacity. If you have been to the airport recently you will know what I am talking about. This year we will have over 50 million passengers using a 50-year-old facility that was designed and built for 30 million passengers.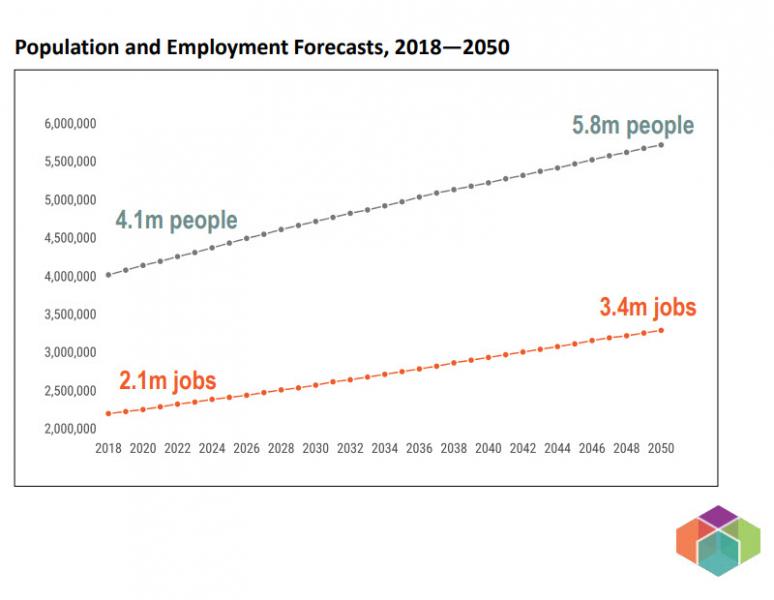 The Port of Seattle is responding to our region's growth with a pipeline of projects to renovate our airport to meet the increasing demand and improve traveler experience. These include a $658.3 million renovation of the airport's North Satellite facility; the development of a $968 million International Arrivals Facility; and the $17 million renovation of the Central Terminal to add dining, retail, and seating space. We also have plans for 19 additional gates, a second terminal, expanded cargo facilities, and more than 30 projects to improve safety, provide support facilities, and improve efficiency and access to the airport.
But even with all our current and near-term projects we have no facilities plan to meet the demand forecast beyond 2027. The airport has run out of room to expand. While regional aviation demand is forecasted to double by 2050.
I commend PSRC for taking the first steps. The final study is due in the Fall of 2020 and will further define the problem and evaluate potential scenarios for accommodating future aviation demand. But this is only the first step.
The next steps will take all the mettle our State and local elected officials can muster. If the Port of Seattle's third runway expansion is any indication of how long new aviation facilities can take to complete, we are in urgent need to expand capacity.
Back in 1989 the Port and PSRC initiated a "Flight Plan" study and Eastside developer, Bob Wallace chaired a regional planning body on the issue. Wallace was recently quoted in Seattle Business Magazine, "It took decades of bureaucratic wrangling, litigation and ultimately the most extensive environmental mitigation of any airport in the U.S. to get the relatively innocuous and obviously vitally needed third runway built at Sea-Tac."
When construction began in 1992 for the third runway, the completion date was estimated in 2000. Opposition from cities and communities neighboring the airport delayed that opening to 2008 and the cost skyrocketed from $217 million to over $1 billion. Any new or expanded regional airport will likely face similar, if not more, headwinds.
What we need is a regional air transportation planning authority with full legislative authority and funding that is removed from the political winds of the day and can plan for regional growth beyond SEA Airport and take the PSRC study and turn it into actionable plans.
The Port of Seattle will continue to do all it can to keep up with the travel demand at Seattle-Tacoma International Airport, but we know that eventually we will run out of room to grow and an independent regional air transportation planning authority can determine how best to accommodate the growth in travel demand deep into the future. Otherwise, it is likely we will all face higher ticket prices, longer delays, missed connections and a significant long-term threat to jobs and our regional economy.
Top image: Commission President Peter Steinbrueck visits the IAF Bridge lift with Port of Seattle Project Manager Steven St. Louis and Engineer Sarah Mitchell